ŻYCZENIA
ŻYCZENIA OD BARKI IE:
"Być człowiekiem to być odpowiedzialnym. To czuć, kładąc swoją cegiełkę, że bierze się udział w budowaniu świata."
                                                                                                                                                                    Antoine de-Saint Exupery
Drodzy Przyjaciele!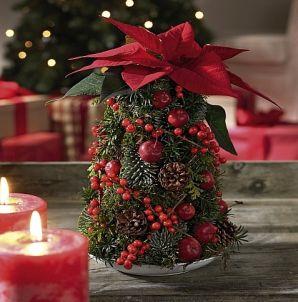 Niech magiczna moc Wigilijnego Wieczoru przyniesie nam spokój i radość. Niech każda chwila Świąt Bożego Narodzenia żyje własnym pięknem, a Nowy Rok obdaruje nas solidarnością, odpowiedzialnością i zaufaniem.
Życzymy wszystkim naszym Braciom i Przyjaciołom Barki najpiękniejszych Świąt Bożego Narodzenia. Niech przykład życia Jezusa napełni nas duchem i siłą i wskaże bodźce do realizacji i rozwoju naszego człowieczeństwa. Po dwóch tysiącach lat powrócić do Jezusa Chrystusa, oznacza pójść naprzód, ponieważ nadal wszystko bierze swą moc z ideałów.
Chcielibyśmy życzyć Wam żeby te kolejne święta były prawdziwymi, głębokimi spotkaniami się ze sobą, czymś więcej niż fizyczną obecnością przy jednym stole. Nasza Droga nie zawsze będzie prosta, ażycie niewątpliwie będzie nas rzucać po różnych stronach świata i będzie nas testować przez różne wydarzenia i sytuacje, ale musimy starać się, abyśmy mimo przeszkód pozostali JEDNO i nie ustawali w rozwoju.
Pamiętajmy o naszych doświadczeniach – wszystko jest trudne nim stanie się proste:)
Wszystkiego dobrego i niech Bóg będzie z nami w tym pięknym czasie oraz całym Nowym Roku 2013!
Życzy Zespół Barki IE
Życzenia od BARKI NL:
Pomódlmy się w Noc Betlejemską,
W Noc Szczęśliwego Rozwiązania,
By wszystko się nam rozplątało,
Węzły, konflikty, powikłania.
Oby się wszystkie trudne sprawy
Porozkręcały jak supełki,
Własne ambicje i urazy
Zaczęły śmieszyć jak kukiełki.
Oby w nas paskudne jędze
Pozamieniały się w owieczki,
A w oczach mądre łzy stanęły
Jak na choince barwnej świeczki.
Niech anioł podrze każdy dramat
Aż do rozdziału ostatniego,
I niech nastraszy każdy smutek,
Tak jak goryla niemądrego.
Aby wątpiący się rozpłakał
Na cud czekając w swej kolejce,
A Matka Boska – cichych, ufnych –
Na zawsze wzięła w swoje ręce.
Ks. Jan Twardowski
Drodzy Przyjaciele,
Życzymy Wam pięknych Świąt Bożego Narodzenia i wielu błogosławieństw w Nowym Roku.
Zespół Barki NL